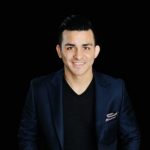 Ernie Aguilar
Real Estate Broker
A little about me
Ernie Aguilar is not your typical broker. His real estate career started at the age of 19 while training as a collegiate wrestler. No stranger to hard work, he spent the next decade working to master his craft under the tutelage of top industry professionals, gaining invaluable insight into diverse areas of the real estate business, including lending, real estate investment and asset management, REO's, and residential sales.

With this training under his belt, Ernie started North Seventeen Real Estate with a vision to creating a customized, "red carpet" approach to help connect his clients with the home and life that they truly love.

A native Southern Californian, he achieved both a BA in Business from CSUF and a degree in Interior Design from The Interior Design Institute in Newport Beach. Over the years, he's discovered his passion for historic and architecturally unique homes and enjoys sharing this with his clients and partners.

Ernie is known for his competitive spirit which he's cultivated over his many years on the mat in competitive wrestling. Early on, he learned the value of perseverance which he combines with a singular focus, savvy negotiation skills and candid business approach to become the best, most trusted ally to each and every one of his clients.

Ernie is bi-lingual (English/Spanish) and knows the SoCal real estate landscape like the back of his hand! When he is not working for his clients or blogging about real estate and architecture, you'll find him spending time with his son, boxing and wrestling at nearby clubs, reading or practicing drums in his music studio.